Melo3D: Premium 3D Printer
Based on the Original Prusa i3 Mk3S, featuring a 7″ touchscreen & 32gb Internal storage + Wifi
Melo3D is a premium 3D printer, fully assembled, calibrated and ready to print. Derived from the award-winning Original Prusa i3 Mk3S, but instead of a monochromatic screen and a knob, it features a 7" touchscreen, connected to a Raspberry Pi 3, running AstroPrint, which enables you to control your printer remotely via web browser or iOS/Android app.
It features a 1 year warranty and all 3D printers are delivered with a 4 hour in-person training session where the user learns in-person how to use their brand new printer, including basic maintenance, troubleshooting, and 3D modeling/design basics.
Specifications:
Print Volume: 210mm x 210mm x 230mm (XYZ)
Connectivity: WiFi + Ethernet
Storage: 32GB MicroSD + 2GB Cloud
Hot End: Original E3D V6 – made in England
Nozzle: 0.4mm bronze
Materials: 1.75 Standard FDM filament
[PLA, ABS, PETG, PET, HIPS, Ninjaflex, Nylon, Bamboo-fill, T-Glase, Bronze-fill, carbon fiber fill, etc…]
Resolution: 0.1mm-0.4mm (0.2 recommened layer height)
AC:

110/220V | 

DC:

24V 15A

Warranty:

1 year parts and labor

Training:

4 hour 1-on-1 training scheduled upon delivery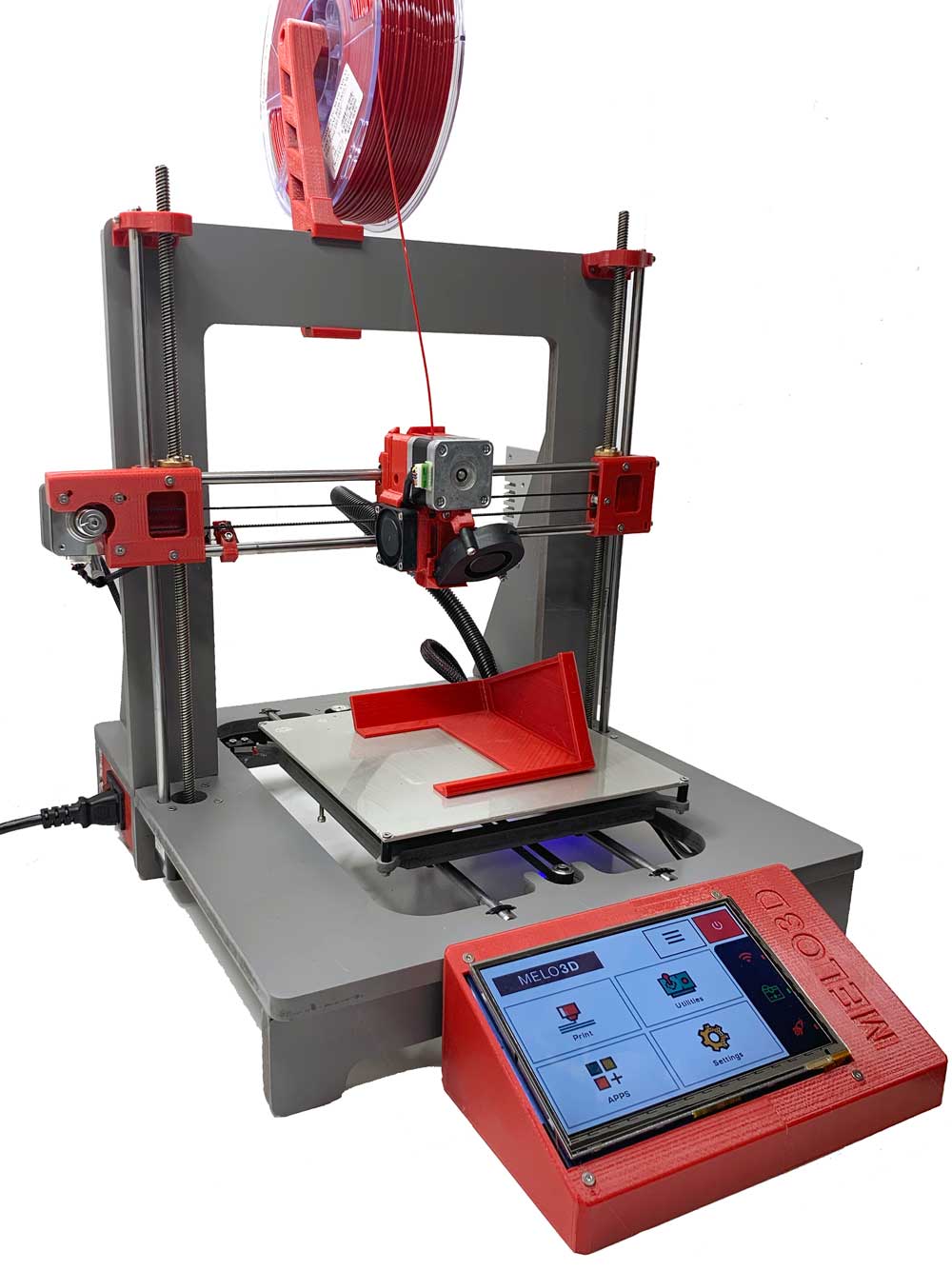 [click on images for larger view]
[click to view larger image]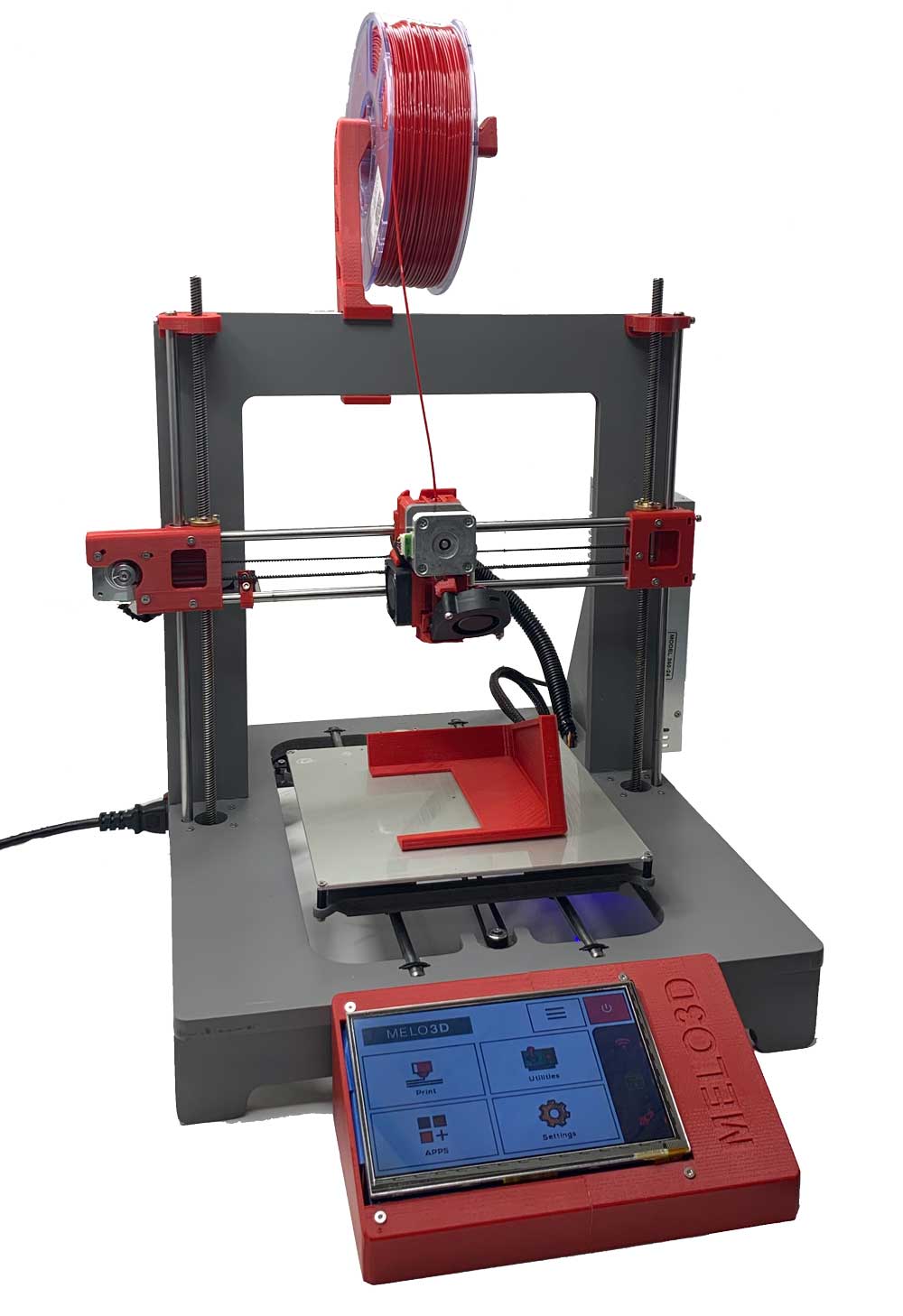 Premium 3D Printer? What does that mean?
You receive a fully built and calibrated 3D printer, along with a 4 hour in-person training session, where you'll learn the basics of 3D printing, machine maintenance, best practices and 3D design.
√ Based on the world-renowned Prusa i3 Mk3S
Assembled with love in California. Locally built and fully supported 
√ Fully assembled & calibrated. Ready to print
Melo3D is NOT a kit. No prior experience required. We'll teach you the basics
√ Original E3D V6 Hot End
All-metal design, British engineering, high-temperature performance
√ AstroPrint Platform Integration
Remote monitoring, wireless printer management, print notifications, and more
√ 4 Hour In-Person Training Included
Plus on-going support via email, phone and online chat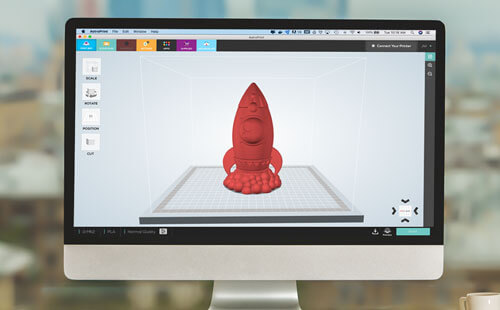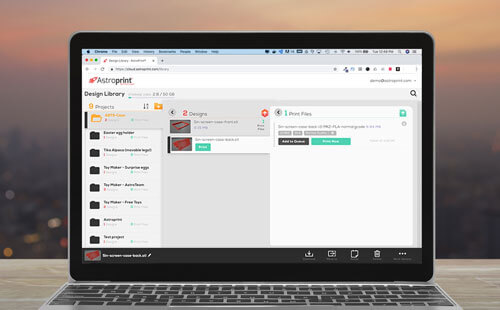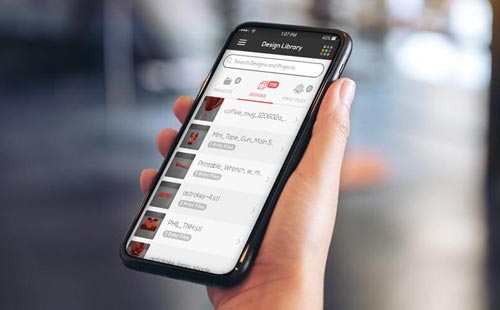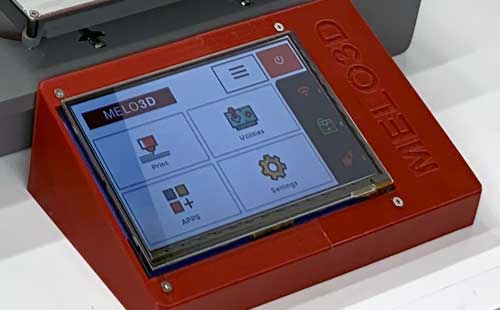 With AstroPrint integration you can remotely monitor your printer; get push notifications directly to your smartphone, view your print history & analytics, and much more!
"Top Notch! There is simply no better way to manage your 3D Printing than with AstroPrint. Don't think twice."



Contact us to schedule delivery & training or to discuss your specific needs.
Questions? Feel feel to email us, call or click here to live chat.
We're located in Los Angeles, California, and serve all of SoCal.
Melo3D Premium 3D Printer
Original Prusa i3 Mk3s derivative
7″ Touchscreen + Wifi & Cloud connectivity
Fully calibrated & ready to print
E3D V6 Hot End – 0.4 nozzle

Cloud-connected via Astroprint

1 year full warranty

Assembled with love in California
Includes 1kg of PLA filament
4 hour in-person training session
Custom Make + Design Services
Looking to have something 3D professionally printed? Perhaps you have an idea for a design and need a tangible prototype? 
We specialize in:
3D Prints: any material [PLA, PETG, ABS, BronzeFill,  WoodFill, etc…]
3D Scanning via Photogrametry 
Custom model design: 3D modelling & CAD services
Fast shipping and friendly customer service.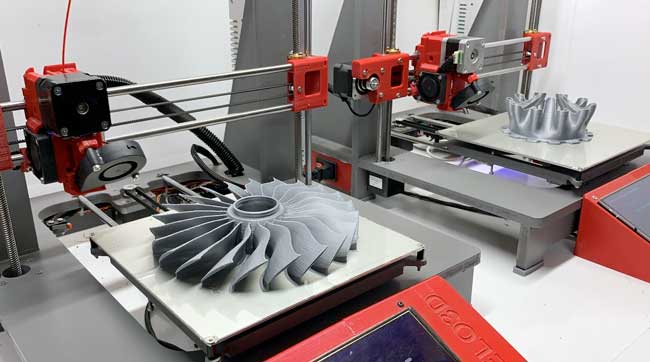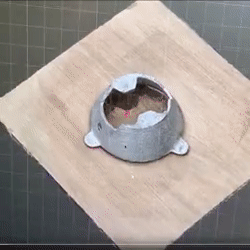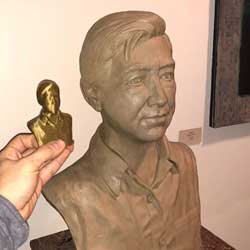 Flexibles, Transparents, etc.